Emma Hooper
Digital Information Specialist
Bond Bryan Digital
"Information - the one true asset to rule them all!"

Bio:
Emma is a Digital Information Specialist at Bond Bryan Digital. After studying Architecture her focus and passion shifted to software and the technical side of design.
Her discipline is now very much that of information, fascinated by how the science and mechanics behind it can be applied to construction to get the real value from digitisation. She takes her in-depth knowledge of software and its interoperability and combines this with her understanding of industry standards and the theory behind them. Since working on the first Integrated Project Insurance project she also champions new forms of procurement as this is where she believes we need to start to create real industry change.

From a software perspective she is Revit certified professional, she co-authored the book "Delivering COBie Using Autodesk Revit" and is a former Revit gunslinger. She is now part of the BSI B/555 committee including UK expert for ISO 16739 (IFC), an author of the ISO 19650 guidance, an ambassador for the UK BIM Alliance and on the buildingSMART UK & Ireland committee.
Her push is to now use her experience and knowledge to make projects more efficient in terms of information management, by joining up the dots between people, process and technology to enable true collaboration with an emphasis on openBIM principles.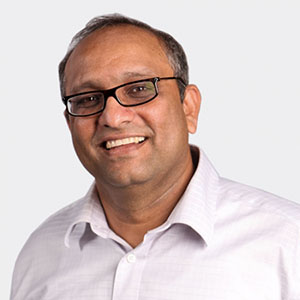 Atul Khanzode
Chief Technology Officer & Member of Management Committee
DPR Construction
Bio:

Atul is the Chief Technology Officer and a member of Management Committee at DPR Construction. In this role he oversees the Construction Technology, Information Technology and Innovation Groups at DPR. These groups are responsible for the Virtual Design and Construction (VDC), Operations and Preconstruction Technologies, Strategic Technology initiatives, Innovation, Research & Development and Consulting.

Atul Khanzode is also Board Member at WND Ventures where he is responsible for managing the strategic investments and providing mentorship and operational guidance to leadership teams of the portfolio companies.
Atul collaborates extensively with academia and leading research groups around the world exploring issues related to Integration, Lean Construction and VDC to move the industry forward. Atul is a co-author of a book called "Integrating Project Delivery" published by John Wiley & Sons in April 2017.

Atul has a Ph.D. in Construction Engineering and Management, focused on Integrated Practice, VDC and Lean Construction, from Stanford University and has a Master's Degree in Civil and Environmental Engineering from Duke University, Durham NC.

Atul is an avid traveler and cricket enthusiast. He lives in San Francisco Bay Area with his wife and daughter. When not working he is either exploring a different part of the world on one of his many travel adventures or on a sports field somewhere either playing or coaching.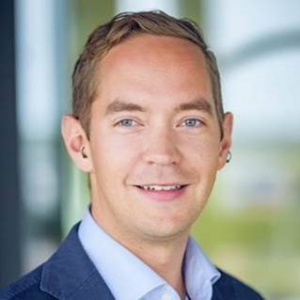 Max Levander
Director, BIM & Digi Center
Ramboll Finland Ltd
"Case Hospital NOVA, Jyväskylä Finland"
"Technology evolves, people make the change"
Bio:
Max is the Director for Ramboll Finland's BIM & Digi Center and member of the buildings market management team.
Max, who started at Ramboll as a structural engineer in 2010, has throughout his career had a passion for digitalization an BIM. His inspiration has helped Ramboll find a new, comprehensive ways to utilize BIM models, and as an acknowledgment of his achievements, he was nominated young consultant of the year 2015, by the Finnish Association of Consulting Firms.
Since the beginning of 2016, Max has held a key role in the Ramboll Group, participating in its BIM Core Team and taking responsibility for Ramboll Finland's BIM operations. In this role, he has achieved a substantial level of international cooperation, which has promoted the digitization of Ramboll countries on a wide scale.
Max has worked both with developing Ramboll's ways of digitalizing and streamlining BIM driven design as well as developed new, datacentric services for the construction market. Several of the new services have scaled to thriving new business, currently employing more than 40 experts within Ramboll.
At the moment, Max is finalizing a master's degree in Strategic Leadership of Technology Based Business. In his spare time, he enjoys riding mountain bike or boating in the beautiful Finnish archipelago.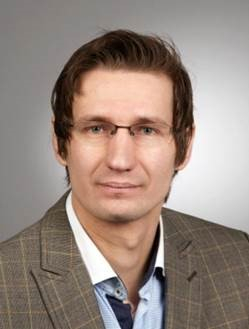 Esa Ikäheimonen
Project Director
Ramboll Finland Ltd
"Case Hospital NOVA, Jyväskylä Finland"
"BIM in practice"
Bio:
Esa Ikäheimonen is a Project Director at Ramboll Finland Oy´s Structural Engineering unit. Esa has more than 16 years of diverse structural design experience and a strong knowledge especially in BIM enabled design and large, complex projects. For Esa BIM models are an essential tool in coordinating cross-disciplinary design and making sure that decisions are taken with full understanding of their implications to the big picture.
Esa has vast experience in large hospital projects, such as Hospital Nova of Central Finland, where he acted as Project Director. Key enablers for Nova and previous huge projects have been Esa's understanding of prefabricated building parts and streamlining design and production process with the help of BIM.
Currently Esa is responsible for Ramboll's technical design in Tampere Deck and Arena project, which is the centre piece for a new unique central area in Finland located above existing railway lines.
Annika Lindblom
Hospital Planner
Turku University Hospital
"Utilising Digitalisation in Participatory Functional Planning - Case Turku University Hospital"
Hanna Petäjä
Hospital Planner
Turku University Hospital
"Utilising Digitalisation in Participatory Functional Planning - Case Turku University Hospital"
Kevin Bauer
Portfoliomanager BIM & Digital Twin, Europe
SIEMENS Smart Infrastructure
"The digital twin survival guide - hospital operations special edition"
Bio:
After IT high-school, Kevin studies civil engineering at the FH Campus Wien with a focus on project management and BIM. During and after his studies, he gained experience and practical BIM management know-how at planning offices and clients over the entire life cycle from planning and execution to the operation of buildings. During this time, he also discovered the potential and his great interest in IT and holistic digitization. He then switched to SIEMENS Smart Infrastructure in the software and building automation industry to help companies in the real estate and construction industry to design processes more efficiently and to better manage data over the building lifecycle. Kevin is responsible for BIM implementation and portfolio management for Digital Twin (BIM + IoT) solutions in Europe.