Introduction and welcome
IABSE Workshop "Ignorance, Uncertainty and Human Errors in Structural Engineering" is the 5th edition of international engineering events by the organizers focusing to the fundamental aspects for making structures safe and functional. These have been considered from the end users point-of-view to identify and discuss the methods, routines and practices needed to adopt to guarantee the appropriate result.

Over several centuries the viewpoint of structural engineers to structural safety has been largely mathematical – compute the resistance of a structure using some generally accepted method; deterministic or probabilistic; for given or assumed loads or actions. Other things that might have influence the safety has been ruled out as being considered responsibility of the other professionals.

Despite of all numerical computing power, surveillance routines and instrumentation we have today, our knowledge of hazards and our skills on putting them to loads and mathematical models is limited and uncertain. The robustness concept of structures and design; our key theme in the workshops 2013 and 2015; is one direction to extend the above approach. In it, one want to achieve resistance of structures also to unidentified and unknown actions; in a sense that failure is not disproportional to the failure it is caused by.

Robustness-based design is obviously not the limit where we can stretch our minds. Some prominent recent megaprojects worldwide have failed in terms of schedule, cost estimate, safety or functionality. Provocatively, the biggest risk today in structural engineering is not an error in assessment or method; but that no structural assessment has been made at all. This could happen, e.g., due to overload of project information; rapid and frequency design changes; and interactive way of conducting the project where everybody wants to give his or her comment. Problems in practical engineering work could often be categorised as human and organizational errors. Taking into account that almost every accident, including structural failures, involve human errors, our view to safety cannot be comprehensive unless we understand the human errors better. Furthermore, our feel of safety in the context of typical accidents may be misleading, as after the accident humans do not react and behave as they are thought to.

Finally, despite the increasing amount of information available, ignorance is something that may be envisaged to be more prominent in the next decades. In the global business, research and education, not every expert is aware of specific conditions in every country. Furthermore, the trend in university-level education has moved from technical matters to science creation, narrowing graduates' focus and skills to solve practical problems. For a new structural engineer or researcher, it might be difficult to locate the important, proven and useful methods among thousands of pages design guidelines; thousands of research papers written on the topic; and varying media and advice found in and through the Internet.

We are happy to invite old and new participants to the workshop - to share your view-points and recent research results on the theme!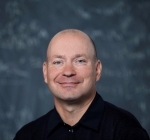 Prof., Dr. Risto Kiviluoma
Aalto University
Chair of the Finnish Group of IABSE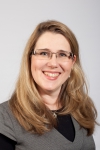 Ms. Helena Soimakallio
Managing Director
Finnish Association of Civil Engineers RIL