Keynotes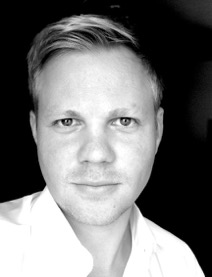 Janosch Dlouhy
TAKT expert in construction
"TAKT – a missing link for the future of construction"
Since 2013 Janosch Dlouhy has been in charge of the implementation of Lean Construction, Lean Design and Lean Equipment in the Construction Department of BMW Group. He is also one of the two founders of a software startup TAKT.ing
In German Lean Construction Institute (GLCI) he is responsible of the group based in Munich. While working on his doctoral thesis at the Karlsruhe Institute of Technology (KIT) with the topic Taktplanning and Taktcontrol, he was Supervisor of 36 Bachelor's and Master's theses and Mentor of the Reserch Team called "Team Lean". His doctoral father is Prof. Sehrvin Haghsheno. His Master's thesis set foundations in Taktplanning and Taktcontrol and was honoured with the AGI Price in Aachen.
Paulo Napolitano
Lean and ILPD Expert , CEO of Allele Network
Paulo has been applying Lean Principles in projects and organizations in North America, Europe, and South America since 1999. Paulo combines research in innovative areas with practical experience to improve project performance and organization results. Working with different organizations and projects in different cultures allowed him to develop an approach that is customized for every single one of them.
Tero Vanhanen
Phenomenon Creator and Renaissance Futurist, Fira Group
"Mass customization and modularity - the heart of everything"

Phenomenon Creator Tero Vanhanen is a luminous visionary and an architect from Finland. He has given hundreds of inspiring speeches during the last decade. He works for Fira; an innovative, rapidly growing Finish construction company with ambitious targets to renew the construction industry. He has wide executive experience in the fields of design, modular construction, real estate development and town planning.

Tero will show how the whole design and build -process can be done in a lean way. From customer-oriented on-demand planning to procurement and takt-time construction. In the end Tero will share the latest news about 100 km Helsinki-Tallinn tunnel and station area visons. After all, Finland is the heart of Eurasia.

www.terovanhanen.com
Linkedin
www.fira.fi
Kari Kauniskangas
President and CEO YIT Corporation
Mikko Kuitunen
Ihmislähtöinen johtaja, Vincit Oy

"Motivoiva ja innostava johtaminen"

Mikko Kuitunen on usean tahon palkitseman ohjelmistotalo Vincit Oy:n perustaja ja toimitusjohtaja. Suomen parhaaksi keskisuurten sarjan työpaikaksi nousi kolmatta peräkkäistä kertaa tamperelainen IT-yritys Vincit. Hattutempun tehneen Vincitin toimitusjohtaja Mikko Kuitunen valottaa yrityksen menestyksen taustoja: "Kasvu itsessään on kehno tavoite. Vincit on pohjannut alusta asti oman menestyksensä siihen, että työntekijät ja asiakkaat ovat aina huomenna tyytyväisempiä kuin tänään. Kun siitä pidetään kiinni, on meille avautunut mahdollisuuksia, joita olemme voineet hyödyntää."