Tuesday May 4
Download program at a glance here
Lean Construction Congress sessions include (in Finnish)
Tahtituotanto - paljon muutakin kuin aikataulu
Tilannekuvasta eteenpäin
Target value Design (TVD) käytäntöön
Tilaajat muuttamassa markkinaa
PK-Yritykset muutoksen ajureina - "Näin meillä johdetaan hankkeita"
Aliurakoitsijoista kumppaneiksi
Lean johtaminen ja muutosmatka
Yhteistyoiminta & Big Room työskentely korona-ajassa
Suunnittelu muutoksessa
Lean in Public Sector sessions include (in English)
Lean Transformation and leadership
Lean in infrastructure & transportation
Grean & Lean
Lean in health-care
Lean Construction Congress keynotes
Mikko Kuitunen, Vincit Oyj
"Työelämän murros vaatii kokeilukulttuuria ja uteliaisuutta"

Mikko Kuitunen on usean tahon palkitseman ohjelmistotalo Vincit Oyj:n perustaja ja toimitusjohtaja. Suomen parhaaksi keskisuurten sarjan työpaikaksi nousi kolmatta peräkkäistä kertaa tamperelainen IT-yritys Vincit. Hattutempun tehneen Vincitin toimitusjohtaja Mikko Kuitunen valottaa yrityksen menestyksen taustoja: "Kasvu itsessään on kehno tavoite. Vincit on pohjannut alusta asti oman menestyksensä siihen, että työntekijät ja asiakkaat ovat aina huomenna tyytyväisempiä kuin tänään. Kun siitä pidetään kiinni, on meille avautunut mahdollisuuksia, joita olemme voineet hyödyntää."
Lean in Public Sector keynotes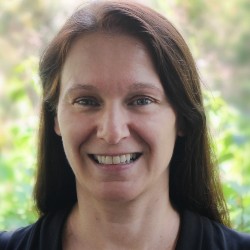 Christina Levinson, Lean Construction Advisory Group
"Use lean-to mitigate some of the impacts of COVID-19"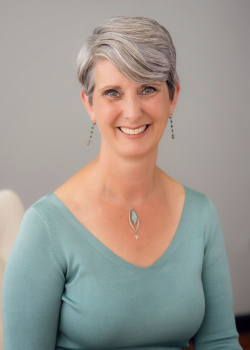 Renée Smith, A Human Workplace
"The human element of lean & COVID-19"
Renée Smith, MSOD, LSSBB, inspires work cultures around the world to thrive by being more human-centered. As Founder and CEO of A Human Workplace, she conducts research, speaks, writes, teaches, and leads a global community focused on bringing more humanity and care to the workplace. She and her team have hosted more than 200 A Human Workplace Gatherings since the start of the pandemic and the racial reckoning in the United States to address universal impacts to people and workplace cultures. Her Gatherings have been called "uncommon" and "profound" while those listening to her talks at AME, LiPS, LEI, and numerous private organizations have said, "The best talk of the week…I was moved by her…Every team should hear her speak." With a Master of Science at Pepperdine's Graziadio School of Business, Smith served in the Governor's Office as Director of Workplace Transformation for Washington State and as Director of Lean Transformation Services at the Department of Enterprise Services, earning the prestigious Leadership in Management Award for her work directing a cultural transformation. She is a frequent podcast guest, sought-after speaker, and prolific blogger on human workplaces. Renée lives on the shores of the Puget Sound in Washington State and loves to cross country ski, kayak, cook, and make art. She is a mother of four grown children, and a grandmother of nine!"