IABSE 2013 Workshop Helsinki
IABSE Workshop on Safety, Failures and Robustness of Large Structures
February 14-15, 2013
Helsinki, Finland
News: Pictures of the event can be found here
The workshop theme is "Safety, Failures and Robustness of Large Structures". Large structures focused in the workshop include tall buildings, bridges, power plants, dams, harbour structures, stadiums, sport halls, public areas, malls and large urban developments, i.e., structures whose failure may cause the most significant consequences in terms of fatalities, injuries and economic losses. Aside with traditional safety-concept in structural engineering, e.g. loads and resistance, the robustness issues for unforeseen and unexpected actions are addressed.
Final Invitation has been published
Purpose of the workshop
The purpose of the workshop is to provide a meeting point and discussion forum to any professional interested in the theme. These include engineers, architects, researchers, actuarial mathematicians and officials working with
large structures. Keynote presentations are invited from the viewpoint that it is useful to learn from structural failures that occurred in the past, as well as to adopt new ideas from disciplines other than structural engineering.
Presentations selected from the open call-for-papers will be engaged more strictly into the structural engineering, but include robustness theme to address unforeseen and unexpected events and actions. The workshop includes
sessions for general discussions where the stage-of-the art can be reviewed, and future initiatives and actions could be put forward.
Programme overview
The workshop consists of two days. Keynote speakers are invited as multidisciplinary bases and aim to present the best skills and experience on their field. This workshop includes four open call-for papers sessions, in which experts can publish their specific scientific contribution to the theme. The abstracts and papers are revived by the International Scientific Committee of the Workshop. Papers will be published in the proceedings, and some papers will be selected for oral presentations.
Print your own copy of the programme (draft) here.
Call for papers

Abstracts are especially welcome to the following subthemes:
structural failure case studies
tall buildings and large urban developments
bridges, tunnels and other large infrastructures
mathematical modelling, design codes and standards
robustness and thinking beyond
The deadline for abstract submission is October 7, 2012.
Maximum length of an abstract is 4000 characters
No figures, tables or images are permitted in the abstract
Notification (abstract) will be sent to the corresponding author by November 2, 2012
Final paper submission deadline is December 3, 2012
Notification (final paper) will be sent to the corresponding author by December, 2012
Revised paper submission (print-ready paper) and author registration (and payment) by December 31, 2012
Organisers
Finnish Group of IABSE
Finnish Association of Civil Engineers RIL
We heartily welcome you to join the workshop in Helsinki!
Dr. Risto Kiviluoma
Chair of the Finnish Group of IABSE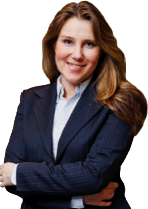 Ms.Helena Soimakallio
Managing Director, Finnish Association of Civil Engineers