Programme
Social program
Get together is organized on 9th March in Helsinki
Dinner is organized on 11th March in Barcelona
Registration fee includes get together and dinner.
Technical program
Program consists two days of invited key-note lectures and panel discussions.
Summit venue is split to two cities, Helsinki and Barcelona. It starts in Helsinki with get together at Wednesday evening. The events in Helsinki are arranged at the cosy office premises of RIL in the city. At the end of the first Summit day on Thursday, the participants are transported to Helsinki Airport for the flight to Barcelona. Summit dinner is held in Barcelona at the same evening. The 2nd Summit day is arranged in Technical University of Catalonia, Barcelona.
1 Day participation to the program in Helsinki is also possible
Invited keynotes
Keynotes 1st day in Helsinki
Reliability-based assessment of structures for extreme events
Prof., Dr. Mitsuyoshi Akiyama, Japan
Waseda University
Mitsuyoshi has got his academic degrees from Tohoku University 1995, 1997 and 2001. His research interest and expertise include concrete engineering; earthquake engineering; safety and reliability in structural engineering; life-cycle engineering; seismic design methodology of concrete structures; and deterioration modelling of materials. He is recipient of the JSCE Yoshida Award 1999, 2007 and 2010.
Performance assessment of concrete structures in chloride-rich environments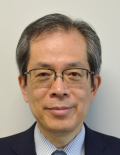 Prof., Dr. Hiroshi Yokota, Japan
Hokkaido University
Hiroshi graduated 1980 from Tokyo Institute of Technology and got his doctoral degree from the same institute 1993.His research interest include structural concrete; performance-based design; life-cycle civil engineering; life cycle management and conservation of civil infrastructure. He has been working in Port and Harbour Research Institute Ministry of Transport; and Port and Airport Research Institute; before starting as professor at Faculty of Engineering, Hokkaido University 2009. He is recipient of the Holcim Award 2007; and JSCE Prize on New Technology Development 2005.
Is the data obtained through non-destructive testing reliable?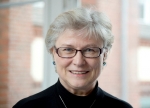 Dr. Rosemarie Helmerich, Germany
BAM, Federal Institute for Materials Research, Berlin
Rosemarie has been working for 25 years in design and research of industrial infrastructure, testing of existing bridges in the field and in full-scale laboratory testing. During the last decade she has been active in research in the field of non-destructive testing. Rosemarie graduated from Slovak Technical University in Bratislava and got her doctoral degree from Wroclaw University of Technology, Poland. Her dissertation titled 'Riveted steel bridges-semantic management of knowledge' discusses the feasibility of how to preserve the knowledge of experienced engineers in the field of riveted bridges with possibility to preserve and reuse it in a modern way.
Impact resistance of structures subjected to tornado missiles
Dr. Masuhiro Beppu, Japan
National Defence Academy of Japan, Yokosuka
Masuhiro's research is focusing to the impact response of structures, including applications to blast-resistant design and impact-resistant design, failure modelling and damage mechanics. He has got his doctoral degree from the Yamaguchi University 2000.
Does certification reduce risks in design and construction?
M.Sc. (CE), Managing Director, Marita Mäkinen, Finland
Qualification of Professionals in Building, HVAC and Real Estate Sector in Finland FISE Oy, Helsinki. Marita got her M.Sc. 1995 from Tampere University of Technology, Finland. She has worked as a structural engineer for 10 years doing mainly design of reinforced and prestressed concrete structures. After that she was assigned as a lecturer and head of degree program in HÄME University of Applied Sciences, Finland. Since 2014 she has been working as a managing director in FISE Oy.
Risk handling practices in construction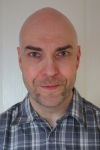 Dr. Hannu Hänninen, Finland
Safety Investigation Authority Finland
Hänninen has studied organizational and technological accidents, risk handling practices, risk regulation and accident investigation. His discipline is Organizational Studies. He worked as a researcher at the Aalto University School of Business from 1996 until 2012. The last three years Hänninen worked as an independent researcher and accident investigator. Hänninen is newly appointed as accident investigator for the Safety Investigation Authority Finland.
Keynotes 2nd day in Barcelona
New risk-based Wind Design Specification for highway bridges in China
Prof., Dr. Airong Chen, China
Tongji University, Shanghai
Airong graduated from Tongji University 1983 and got his M.Sc. from Xi'an Highway Transportation University 1986. He got his doctoral degree from Tongji University 1993. His research interests include life-cycle-design theory of bridges, bridge risk assessment, bridge aesthetic design, bridge performance under extreme events, traffic safety of bridges under severe climates, bridge aerodynamics and conceptual design of bridges. Airong is recipient of the first National Science and Technology Progress Award of China 2009.
Disaster hazards in South America: state-of-the-art and a proposal for infrastructure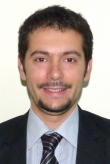 Dr. Matias Valenzuela, Chile
Ministry of Public Works in Chile
Matias has got P.E. Civil Engineering from the University of Chile. He graduated M.Sc. of Structural and Construction Engineering and got Ph.D. in Construction Engineering from Technical University of Catalonia, Barcelona, Spain. Matias is Fiscal Inspector at Ministry of Public Works in Chile and Head of Design and Engineering of the Chacao Multi-Span Suspension bridge. He works actively in international engineering associations including PIARC, IABSE and IABMAS. His research areas include cable supported bridges, heuristic optimization methods, management of structures, and maintenance of large structures
Probabilistic seismic risk evaluation of urban areas
Prof., Dr. Alex H. Barbat, Spain
Technical University of Catalonia (UPC), Barcelona
Alex is a civil engineer and professor of Structural Mechanics and Earthquake Engineering at UPC. His current research fields include evaluation of damage in reinforced concrete and masonry buildings; evaluation of seismic vulnerability and risk of structures; and seismic risk evaluation at country, regional and local level. He is the President of the Spanish Association of Earthquake Engineering, and editor or associate editor of various international journals. He received three Honorary Doctorates in Romania: Doctor Honoris Causa by the by the "Ovidius" University 2011; by the Technical University "Gh. Asachi" of Iasi 2011; and by the Technical University of Cluj-Napoca 2013.
Robustness of structures – a review
Prof., Dr. Risto Kiviluoma, Finland
Chair of the Finnish Group of IABSE
Damage modes of concrete structures in major earthquakes
Dr., Prof. (Emeritus) Ayaho Miyamoto, Finland
Yamaguchi University, Japan, Visiting Professor, Aalto University, Finland