Wednesday 27 September at 9.00
"Challenges or Opportunities? Updated Building Regulations for Renovation"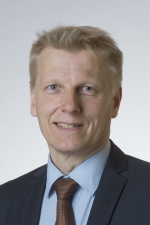 Kimmo Tiilikainen
Minister for Housing, Energy and the Environment
Finnish Government
Wednesday 27 September at 9.30
"Tomorrows Tools of the Trade in Public Commissioning"
Marleen Hermans
Prof. dr.
TU Delft / Faculty of Architecture and the Built Environment
Prof.dr. Marleen Hermans (born, 1967) is professor of Public Commissioning in construction at Delft University of Technology. Marleen is a specialist in new collaboration and procurement models in the construction sector, involving both organisational issues – how to be(come) a professional commissioning organisation, as well as new issues related to commissioning itself, such as performance and value based contracting, long term public private partnerships and alliances and asset management. Combining a part-time position at TU Delft with the position of managing partner at a consultancy, Marleen is able to connect the academic and practioners point of view. She holds an MSc Building Science from Eindhoven University of Technology. Her PhD. focused on factors determining the performance and deterioration of existing buildings. She has a long experience in research and policy advice in construction sector reform.
Thursday 28 September at 9.00
"System-intelligent Building"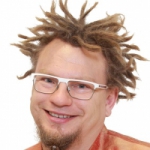 Tero Vanhanen
Phenomenon Creator
FIRA
Mr Tero Vanhanen works for Fira; an innovative, rapidly growing Northern European construction company with ambitious targets to renew the traditional construction industry. A trained architect, Mr. Vanhanen has held executive roles in real estate, real estate development and town planning. Tero will give a philosophical and luminous show rather than technical conclusion. He will also show how to co-create user driven multipurpose building blocks. www.fira.fi
Thursday 28 September at 9.30
"Regenerating the Business Landscape for Energy"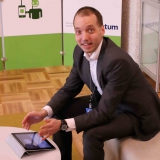 Rami Piik
Vice President, Smart Living
Fortum
Rami Piik is Vice President, Smart Living at Fortum. Fortum is an energy utility based in Nordic and Baltic countries, Russia, Poland and India. Fortums vision is to drive the change towards a cleaner world. Rami is leading Fortums internal venture providing smart living solutions for homes and residential buildings. Rami has a versatile management experience from energy utilities including smart homes, billing & debt collection, new business development initiatives, power trading and market analysis.