Challenge 4 - Novel methods for site management based on collaboration and open data
Description of the challenge
Project stakeholders struggle getting real-time status and situational awareness of the projects. Due to the current systems and methods, it takes a lot of time and effort to provide general overview of the project and its real-time progress. Besides results are still mainly document-based (word, Excel etc.) and thus provides poor accessibility and usability of the collected data. When succeeded, the speed of decision making is enhanced and fact-based. And the collaboration of all project stakeholders is significantly improved.

Problem is lack of centralized data for
a. operative personnel
b. off-site and on-site management
c. Project owner and other stakeholders for decision making

Depending on the purpose, data could consist of schedule, tasks, safety, progress (quantities, as-builds), quality, risks

Challenge

How could data and documents be managed in order to provide real time overview of the project to all stakeholders? How to improve the usability of collected data? Describe the next level of site-to-office collaboration based on open data exchange. What novel methods or technologies could be used to improve collaboration between site and office?
Mentors
Lauri Metsovuori
Development Manager
Destia
Pekka Lammassaari
Development Manager
Destia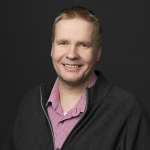 Janne Paitsola
General Manager Finland
Infrakit Group
Visa Hokkanen
VP of Products
Infrakit Group
Peter Molin
Ramboll Finland
Arto Hyvärinen
Welado
Kimmo Saarela
Welado