Challenge 3 - Access control and situation awareness at infra worksite
Description of the challenge
Safety is priority number one in infrastructure sites. To ensure everyone's safety on large sites, it is crucial to gain real-time awareness of all persons on site. Real time locations of the machines are already known but the machine operators are in "silos" and lacking needed information.

Challenge:
Part a) How to detect authorized and unauthorized people on large site in the middle of forest without safety gates and electricity? How to alarm authorized personnel of detected unauthorized people on construction site?

Authorized personnel:
Construction workers of various kind
Construction machinery operators
Truck drivers, dumper for onsite mass haul
External material suppliers (truck drivers)
Unauthorized personnel may include cyclists, joggers, hunters and various recreational people.

Part b) How to improve real-time situational awareness of machine operators?


Examples:
For safety: Separately identified high risk zones.
For efficiency and situational awareness: Digital work orders, site overview

Mentors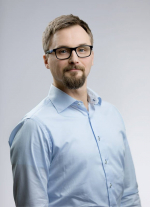 Janne Pekkarinen
Corporate Safety Manager
Destia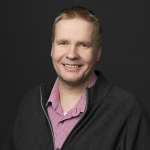 Janne Paitsola
General Manager Finland
Infrakit Group
Visa Hokkanen
VP of Product
Infrakit Group