Keynote -puhujat vuoden 2023 tapahtumassa
Lataa tästä koko tapahtuman ohjelma!
Katso tästä sessioiden esittelytekstit!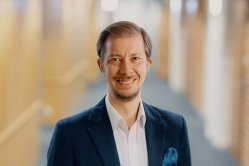 Antti Aaltonen
Johtaja, rakentamisen kehittäminen, Rakennusteollisuus RT
Otto Alhava
CDO, Flow Technologies
Annina Peisa
Johtaja, Kiinteistöt ja rakentaminen, Ramboll
Antti, Otto ja Annina esiintyvät yhdessä otsikolla:
"Kannammeko vastuumme tulevaisuudesta?"
Rakentamisen toimintaympäristö on muuttunut merkittävästi ja muuttuu edelleen resurssiniukkuuden, ilmastonmuutoksen, lainsäädännön ja monen muun tekijän myötä. Olemme valtavan murroksen keskellä. Tätä kaikkea vasten toimintatapamme eivät kuitenkaan ole muuttuneet ja pyristelemme vanhoissa menettelyissä, prosesseissa ja toimintatavoissa kiinni. Ala vaatii ison systeemisen muutoksen, jossa vältämme hukkaa, vakioimme, harmonisoimme, teemme yhteistyötä ja luotamme toisiimme. Meillä on vastuu tulevaisuudesta, jota tehdään nyt.
Henrik Dettmann
Valmentaja
"Kulttuurin muuttaminen on tekemistä"
Viidellä eri vuosikymmenellä valmentanut koripallon huippuvalmentaja. Valmentanut Susijengin MM-lopputurnaukseen sekä useampaan EM-lopputurnaukseen! Saksan päävalmentajana taskusta löytyy MM-pronssi vuodelta 2002.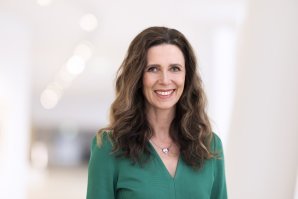 Kuva: Nina Kaverinen
Hannakaisa Länsisalmi
Henkilöstöjohtaja
OP-ryhmä
"Kohti itseohjautuvaa kulttuuria: Case OP-ryhmä"
Hannakaisa Länsisalmi on OP Ryhmän henkilöstöjohtaja ja vastaa henkilöstöasioiden lisäksi toimintakulttuurista, asiakaskokemuksesta ja brändistä sekä viestinnästä OP Ryhmässä. Hannakaisalla on laaja-alainen kokemus henkilöstön ja liiketoiminnan kehittämisen johtotehtävistä suurista suomalaisista ja kansainvälisistä yrityksistä. Koulutukseltaan Hannakaisa on psykologian tohtori.
Henry Nutt III
Preconstruction Executive, Southland Industries, USA
"Lean Execution, Successes and Failures"
Englanniksi:
Henry currently serves as the Preconstruction Executive for Southland Industries, after serving as the Sheet Metal General Superintendent for over 12 years. He is responsible for developing business with new clients and supporting preconstruction efforts for new projects. He has been a member of Local 104 Sheet Metal Workers in Northern California since 1987.
Henry is the current Chair for Lean Construction Institute's (LCI) Board of Directors and has been a Lean Champion for Southland for 15 years. He currently leads a LCI task force designed to encourage the adoption of Lean practices and continuous improvement for Trade Partners, through the development of a new YouTube channel called the Field Crew Huddle. Henry was the 2018 recipient of the prestigious LCI's Pioneer Award.
Henry currently sits on the Associated General Contractors of America's (AGCA) Board of Directors and is their current Chair for the Diversity & Inclusion Steering Committee, which he has served on since its inception in 2016. He is also a State Board member for AGC CA.
As the Sheet Metal General Superintendent for Southland, Henry was responsible for over 200 Sheet Metal Workers during his tenure and led Lean implementations on projects throughout Northern California on Southland projects.
Henry is the author of a recently published book called, Seven Principles: Creating Your Success in the Construction Industry, which is designed to help the new-to-the-industry folks successfully navigate through their careers and bring impactful awareness to the more seasoned veterans, which will promote a better outcome for new construction professionals.
Suomeksi:
Henry työskentelee tällä hetkellä Southland Industries yrityksessä tittelillä Preconstruction Executive. Hän vastaa liiketoiminnan kehittämisestä uusien asiakkaiden kanssa ja uusien projektien esirakennustyön tukemisesta. Hän on ollut Local 104 Sheet Metal Workersin jäsen Pohjois-Kaliforniassa vuodesta 1987.
Henry on tällä hetkellä Lean Construction Instituten (LCI) hallituksen puheenjohtaja ja hän on ollut Southlandin Lean Champion 15 vuoden ajan. Tällä hetkellä hän johtaa LCI:n työryhmää, jonka tarkoituksena on rohkaista Lean-käytäntöjen omaksumista ja jatkuvaa parantamista Trade Partnersille kehittämän uuden YouTube-kanavan Field Crew Huddle kautta. Henry sai vuonna 2018 arvostetun LCI:n Pioneer Award -palkinnon. Henry on Associated General Contractors of America:n (AGCA) hallituksessa ja toimii puheenjohtajana Diversity & Inclusion ohjausryhmässä. Hän on myös AGC CA:n hallituksen jäsen. Southlandissa Henry on vastannut yli 200 työntekijästä ja johti Lean-toteutuksia projekteissa koko Pohjois-Kaliforniassa Southlandin
Henry on kirjoittanut juuri kirjan Seven Principles: Creating Your Success in the Construction Industry, joka on suunniteltu auttamaan ihmisiä navigoimaan menestyksekkäästi urallaan ja tuomaan lisää tietoa kokeneemmille veteraaneille.

Michael Villar
Lean Director, Nevell Group, Inc., USA
"If Lean Is So Great, Why Is It So Hard To Do?"

Michael currently serves as the Lean Director at Nevell Group, Inc. NGi is an interior and exterior wall system contractor headquartered in Brea California with offices in Northern California and San Diego. Michael is responsible for developing all Lean training for the field and office as well as an in-house certification program.
He is a retired Marine helicopter pilot who formerly worked as a Lean Manger at Oakley, Inc and Con-Way Freight. Michael most recently worked as the Process Improvement Manager at KHS&S contractors, which is where he was first introduced to the construction industry.
He is a Lean Six Sigma Master Black Belt and is very active with the Lean Construction Institute. He is an LCI certified instructor in Last Planner System®, Lean Project Delivery, and Mindset of Effective Big Room.
He has been a featured speaker and instructor at LCI Congress, he was a planning team member for Congress the last 5 years, he is a Core Group Member for the LA/OC CoP, and has developed training in culture, 5-S, visual management, problem solving, standard work, and 8-wastes.
Michael is passionate about advancing Lean within the construction industry and is a strong advocate for the field. He believes the focus of every Lean effort should directly benefit the field and should ensure work is put in place more efficiently and effectively.
Nevell Group, Inc. is the premier commercial interior and exterior wall systems specialty trade contractor in the Western United States. With offices spanning multiple markets in California and Nevada, NGi serves clients in both public and private sectors including medical, OSHPD, commercial, retail, tenant improvement, and government entities. We provide metal stud framing and drywall, acoustical ceilings, fireproofing, lath and plaster, and pre-fabricated exterior panels. We currently have about 150 people in our office and support staff with a field crew of about 800 people. The current NGi president saw an opportunity to improve efficiency and effectiveness throughout the organization so he decided to start NGi on our lean journey in January 2020, hiring Michael Villar as the lean director. Michael is responsible for developing all Lean training for the field and office as well as an in-house certification program. NGi's training program is centered around building a culture of respect and continuous improvement while focusing on identifying and removing waste on a day-to-day basis to better deliver customer defined value. Our Project Managers, Project Engineers, Superintendents, and all Foremen have received initial Lean training, and Michael provides on-site coaching and training to ensure sustained support throughout our projects.
The entire NGi team is fully trained on 8 wastes, 5-S, visual management, and all 5 levels of LPS and they are committed to developing Look Ahead and Weekly Work plans that ensure they hit all milestones set by General Contractor. Each crew member participates in a daily huddle session led by our foremen where they receive daily tasks and goals that directly tie to the Pull Plan assuring the GC that the work being put in place by our team is directly aligned with the larger strategic plan.
NGi has trained over 130 employees, certified 45 employees, increased production rate, and increased profitability in our major types of work (framing, hanging and taping).