Keynote speakers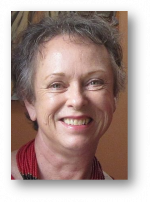 "Sustained Transportation Operations During Pandemic"
JANET K. BENINI
Janet Benini's career is at the intersection of emergency management, transportation and academia. Overlapping a government career as an emergency manager at the national (US Department of Transportation) and state (California) levels, she is a member of the faculty of George Washington University, teaching graduate students for 15 years. She is an international expert in transportation emergency management for NATO and co-leads the International Association of Emergency Manager's Professional Development Training program for emergency managers worldwide. She is Co-Principal Investigator developing a Playbook for Transportation Emergency Management, and published a Pandemic Playbook for Transportation in 2020, sponsored by the National Academies of Sciences.

She worked in the White House for two years, leading development of the National Response Plan during the time following the attacks of 9/11/01.

Her presentation for ACUUS in Shanghai in 2019 was her last international trip before the pandemic, and she misses travel!

"Smart technologies for creating urban underground spaces"
ROSS DIMMOCK
Normet Vice President – Europe and Middle East
Ross has over 32 years' of tunnelling experience primarily relating to the design and construction of permanent sprayed concrete linings for urban underground infrastructure projects. Ross is considered an international authority on sprayed concrete tunnelling and actively contributes to numerous industry standards and best practice guidelines on its further development and related technologies.

Through leading roles and exposure to the many facets of the international tunnelling industry, Ross has acquired a valuable, well-rounded "End to end" perspective of this challenging industry. He fully appreciates the technical demands of modern tunnel projects, and the need to establish a healthy balance between risk management and value engineering activities to determine the best outcomes.

Ross is the chairman of the ITA Technical Activity Group focused on the development of new technologies for waterproofing tunnels and more efficient lining design. The main focus being on spray applied waterproofing membranes and establishing best practice in terms of design and application know-how. Ross also leads the British Tunnelling Society best practice group on sprayed concrete tunnel lining design and construction.

Ross actively supports education and professional development of graduates entering the tunnelling world via such courses as the MSc in Tunnelling at Warwick University, and the week-long BTS Construction and Design Course run each year, covering both technical and leadership modules.
"Ventilation and Architectural Measures to Mitigate Pathogen Related Safety and Health Risks in the Transportation Sector"
BERND HAGENAH
Associate Vice President, HNTB Corporation
Bernd has more than 23 years of experience in tunnel ventilation, tunnel climate and aerodynamics and tunnel safety, contributing to many significant infrastructure projects throughout Switzerland, Austria, France, Germany, Sweden, Israel, Australia and the United States. He has worked on road and rail tunnel projects such as; the Gotthard Base Tunnel, Brenner Base Tunnel, Metro Vienna, Metro Melbourne, Metro Brisbane, in addition to several highway tunnels in Europe and the French Nuclear Waste Depository (CIGEO). He is an internationally recognized leader in the field of designing safety equipment and electromechanical equipment including ventilation systems for underground transit systems, both during construction (dust control, fresh air supply, fire protection) and revenue service.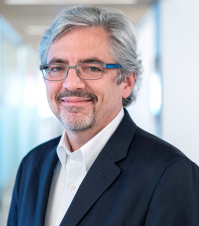 "Ventilation and Architectural Measures to Mitigate Pathogen Related Safety and Health Risks in the Transportation Sector"
THOMAS L GRASSI
Associate Vice President, HNTB Corporation
Tom has over 35 years of professional experience in managing, planning, designing, and constructing some of the most architecturally significant, high-profile above-grade and below-grade transportation programs of that time. He has held leadership roles on critical national transportation projects across the US, including Atlanta's Bankhead Station Expansion, San Jose's VTA/BART system extension into Silicon Valley, and the reconstruction of the World Trade Center. In 2017, Tom was elected to the American Institute of Architect's College of Fellows in recognition of his unique contributions to the profession and to society. He is also an adjunct professor at Pratt Institute and New York University, where he has lectured on the impacts of COVID on the design and construction industries.
DIMITRIS KALIAMPAKOS
ACUUS PRESIDENT
Dr. Dimitris Kaliampakos is a Professor at the School of Mining and Metallurgical Engineering of the National Technical University of Athens. He is the Dean of the School of Mining and Metallurgical Engineering and CEO of the Lavrion Technological and Cultural Park. He is the President of the international organization Associated research Centers for the Urban Underground Space (ACUUS), since 2013. His research interests include the underground development as a general concept of sustainability of cities, the economics of the underground space, underground hazardous waste repositories, risk assessment/ management and environmental impact of mining. He has published more than 180 papers in the abovementioned fields, has participated in more than 100 research projects and has been an invited as keynote speaker to more than 40 conferences and workshops worldwide..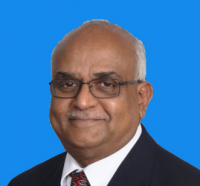 K. N. GUNALAN, Ph.D., P.E., D.GE., F.ASCE
ASCE PRESIDENT 2020
ASCE 2020 President K.N. Gunalan's love of civil engineering spans four decades, back to earning his master's degree at India's College of Engineering, Guindy (Gwinn-dee). Today, with a doctorate from Texas Tech, Guna is a senior vice president at AECOM in Salt Lake City, Utah, managing large, complex projects around the world. Guna's ASCE presidency is the pinnacle of leadership dating back to serving as a Texas branch president in 1992. He represented Region 8 on the ASCE Board of Direction and chaired the Society's 2014 Convention in Panama, celebrating the canal's centennial. He also helped guide ASCE's first conference in India in 2017.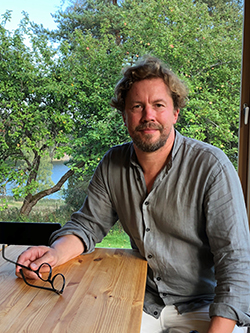 "PES-Architects- Underground"

Tuomas Silvennoinen
Design Director, Partner, PES-Architects

After working at PES-Architects in 1995-1999, Tuomas Silvennoinen joined the firm again as partner in 2002. He previously had a private practice and worked in several architectural offices and teams in Finland and abroad. Silvennoinen also worked as a part-time teacher at the Helsinki University of Technology in 2002-2004.
Tuomas Silvennoinen's awards include the Glass Builder of the Year award in 2019 and, as chief designer, the Steel Structure of the Year award in 2017 for West Terminal 2 in the Port of Helsinki. His other main works include the non-Schengen expansion of Helsinki Airport, the Icon Yunduan Tower in Chengdu, the Vanke Deep Blue Club building and villa in Shanghai, as well as ongoing arena projects in the Finnish cities of Helsinki, Jyväskylä and Turku.

PES-Architects
Founded in 1968, Helsinki-based PES-Architects is one of the most international architecture and design firms in Finland. Today, the office employs over 70 staff and continues to work towards an architecture that embraces a cross-disciplinary approach. The practice is known for its complex and wide-ranging building types, including airports and transport terminals, theatres and concert halls, sports facilities and mixed-used developments, as well as demanding refurbishment projects. The company has been working in China since 2003 and established its Shanghai studio in 2010.
PES-Architects main works in China include the Wuxi Grand Theatre (2012), the Icon Yunduan Tower in Chengdu (2017) and the Fuzhou Strait Culture and Art Centre (2018). Important projects in Finland and Europe include Helsinki Airport terminals; West Terminal 2 ferry terminal in Helsinki; Ring Rail Train Stations in Vantaa, Finland; and the Marienkirche Concert Hall in Germany.

"Wake up call"
Peter Vesterbacka
FinEst Bay Area
Peter Vesterbacka is a global entrepreneur from the Heart of Eurasia, Helsinki, Finland. Branded communities co-created and initiated by Peter include the HP Bazaar, Mobile Monday, Slush and Startup Sauna to name a few. He was the Mighty Eagle at Angry Birds for many years taking that brand to unprecedented heights. Peter is also currently adjunct professor of Innovation and Entrepreneurship at Tongji University, one of the leading universities in China. In 2011 Time Magazine named Peter one of the 100 most influential people on the planet.