Keynote speakers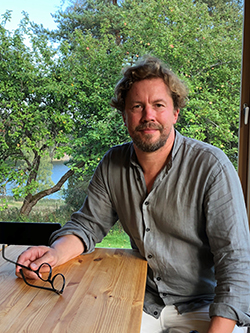 "PES-Architects- Underground"

Tuomas Silvennoinen
Design Director, Partner, PES-Architects

Wednesday September 16


After working at PES-Architects in 1995-1999, Tuomas Silvennoinen joined the firm again as partner in 2002. He previously had a private practice and worked in several architectural offices and teams in Finland and abroad. Silvennoinen also worked as a part-time teacher at the Helsinki University of Technology in 2002-2004.
Tuomas Silvennoinen's awards include the Glass Builder of the Year award in 2019 and, as chief designer, the Steel Structure of the Year award in 2017 for West Terminal 2 in the Port of Helsinki. His other main works include the non-Schengen expansion of Helsinki Airport, the Icon Yunduan Tower in Chengdu, the Vanke Deep Blue Club building and villa in Shanghai, as well as ongoing arena projects in the Finnish cities of Helsinki, Jyväskylä and Turku.

PES-Architects
Founded in 1968, Helsinki-based PES-Architects is one of the most international architecture and design firms in Finland. Today, the office employs over 70 staff and continues to work towards an architecture that embraces a cross-disciplinary approach. The practice is known for its complex and wide-ranging building types, including airports and transport terminals, theatres and concert halls, sports facilities and mixed-used developments, as well as demanding refurbishment projects. The company has been working in China since 2003 and established its Shanghai studio in 2010.
PES-Architects main works in China include the Wuxi Grand Theatre (2012), the Icon Yunduan Tower in Chengdu (2017) and the Fuzhou Strait Culture and Art Centre (2018). Important projects in Finland and Europe include Helsinki Airport terminals; West Terminal 2 ferry terminal in Helsinki; Ring Rail Train Stations in Vantaa, Finland; and the Marienkirche Concert Hall in Germany.

"Wake up call"
Peter Vesterbacka
FinEst Bay Area
Peter Vesterbacka is a global entrepreneur from the Heart of Eurasia, Helsinki, Finland. Branded communities co-created and initiated by Peter include the HP Bazaar, Mobile Monday, Slush and Startup Sauna to name a few. He was the Mighty Eagle at Angry Birds for many years taking that brand to unprecedented heights. Peter is also currently adjunct professor of Innovation and Entrepreneurship at Tongji University, one of the leading universities in China. In 2011 Time Magazine named Peter one of the 100 most influential people on the planet.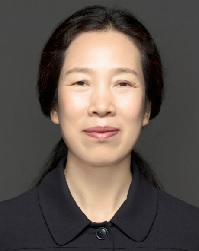 Jenny Yan
ITA President, China Railway Academy Co., Ltd.
Professor Jinxiu (Jenny) YAN is currently the President of the International Tunnelling and Underground Space Association(ITA); Vice President of the Chinese Tunnelling and Underground Works Society of CCES and Deputy General Manager of China Railway Academy Co., Ltd.
Prof. YAN has been working as consulting engineer or researcher for many major tunnel projects over the past 35 years. In the past 6 years, she has delivered more than 30 international keynotes or lectures in Asia, Europe, America and Middle East. As research team leaders or experts appointed by the governments or the project owners, she has been involved in the construction of many long and challenging railway tunnels, highway tunnels and metro projects as well as long subsea tunnels. Recently, she has been working more on the use of tunnelling and underground spaces in urban areas.