Keynotes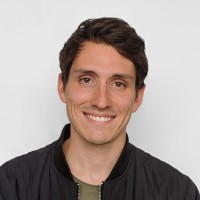 Renaud Danhaive
Senior Machine Learning Engineer
Spacemaker by Autodesk
Spacemaker is an early-stage architectural and urban design tool from Autodesk. In addition to its modeling and generative capabilities, Spacemaker helps designers deliver better outcomes through geometric and physical analyses. Some of these analyses, such as wind and noise, rely on expensive computations to provide exact insights in the physical conditions around an urban site. Their results are invaluable to assess the feasibility and quality of a design proposal.
However, they are sometimes too complex and slow to be used iteratively. Deep learning models of physical analyses, also called surrogate models, offer a compelling alternative to provide information about the performance of a design in real-time. This presentation highlights Spacemaker's surrogate models, how they were built, how they may be used to inform design exploration for users or as part of generative systems.
Renaud Danhaive is a Senior Machine Learning Engineer at Autodesk working to deliver deep learning models that predict design performance in real-time. Trained as an architect and structural engineer, he joined Spacemaker after completing his PhD in Building Technology at MIT, during which he researched how machine learning can aid in the design of better buildings and structures. He has taught at MIT and Politecnico di Milano and has presented in multiple international conferences.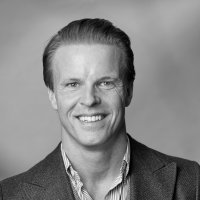 Joachim Dekker
VP of Sales EMEA & APAC
Varjo
"Levering AI & ML in immersive technology"
Varjo makes the highest-immersion virtual and mixed reality products and services for advanced VR users, where only the best is good enough. Our retinal resolution devices are used to train astronauts, pilots and nuclear power plant operators, design cars and conduct pioneering research.
Since the birth of Varjo in 2016- we've been pushing the boundaries between what is perceived as impossible.
Joachim Dekker is the VP of Sales for EMEA & APAC at Varjo and is based in Sweden. Joachim has worked in different business development roles the past 20 years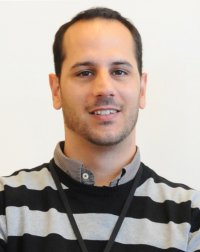 Ricardo Farinha
CTO
Sweco
"Can we bring Super Powers to the AEC industry?"
Sweco is Europe's leading engineering and architecture consultancy. Sweco plans and designs the sustainable communities and cities of the future. Together with our clients and the collective knowledge of our 18,500 architects, engineers and other specialists, we co-create solutions to address urbanization, capture the power of digitalization, and make our societies more sustainable.
Ricardo Farinha is the CTO for Sweco in Finland. Ricardo has worked in the Architectural and Engineering in Construction (AEC) field for over a decade, where he has been involved in the digitalization efforts for some of the biggest Engineering companies in Europe and the industry worldwide.

Marc Goldman
Director of AEC Industry Solutions
Esri
Marc Goldman is the Director of AEC Industry Solutions at Esri. He works with a global team to define and deliver the strategy for Esri's products and solutions serving architecture, engineering and construction users. Mr. Goldman is a leading experts in Building Information Modeling (BIM), Geographic Information Systems (GIS), and their impact on the processes and business of the planning, design and construction industry.

Marc began his career in the first days of CAD, and he has evolved over twenty years of success defining, developing, and delivering services and technologies for design, engineering, manufacturing, and construction. He has worked with a strong international network of AEC executives, often creating winning joint ventures, partnerships and customer relationships. He brings over two decades of delivering products and services for Building, Construction & Manufacturing.

Marc studied Architecture and Civil Engineering at Tulane University. He lives in Littleton Colorado with his wife, Lynne a Veterinarian, his two kids and way too many animals.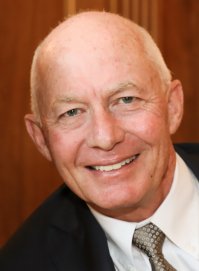 Ian Smith
Director of the Georg Nemetschek Institute
Technical University of Munich
"Widening the scope of applications of AI for AEC"
Ian Smith is the Director of the Georg Nemetschek Institute. He is also Professor Emeritus at the Swiss Federal Institute of Technology (EPFL) in Lausanne, Switzerland. He received his PhD from Cambridge University, UK in 1982. His research interests are on intersections of computer science with the built environment. In 2003, he co-authored the text book Fundamentals of Computer-Aided Engineering (Wiley) and the 2nd edition appeared in June 2013. In 2004, he was elected to the Swiss Academy of Engineering Sciences and in 2005, he received the Computing in Civil Engineering Award from the ASCE. He has been an Adjunct Professor at Carnegie Mellon University, USA since 2011. From 2010 to 2020, he directed a second research group in Asia as Principal Investigator at the ETH Future Cities Laboratory, CREATE, Singapore. In 2022, he was elected to the National Academy of Construction, USA.