Technical Program
MInute program has been published.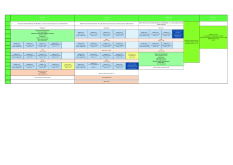 Symposium program includes technical excursions of which information can be found from the technical excursion site.
Keynote speakers can be found here.
Special ICT & Robotic Construction Industrial Workshop
Wednesday 17th of June 2015 from 9.00 to 11.00.
Social Program
Monday 15th of June: Get-together event at Oulu University at 17.00
Tuesday 16th of June: City reception at Oulu City Hall, (address Kirkkokatu 2 A) at 18.00-19.30
Tuesday 16th of June: Symposium dinner at 20.00, Uusi Seurahuone (address Rantakatu 4, Oulu)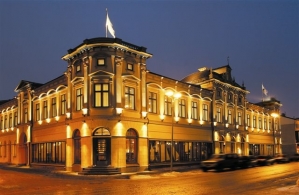 HISTORY OF UUSI SEURAHUONE
Uusi Seurahuone is home to modern, stylish restaurants, as well as banquet and conference services, in an historical setting – it was built on the Oulu seashore over a century ago. Sea captain Johan Fredrik Petrell had this house built in 1884. Uusi Seurahuone is a Neo-Renaissance building designed by architect Hugo Neumann from Oulu. There was a hardware store called Rautakauppa Teräs in this house during 1939 – 1980. Therefore many locals remember this house as Teräksen Talo "House of Steel".
Another era in the history of this house started with the new ownership in 1999, when Mr. Veikko Lesonen bought the building. His company Head Invest overtook major renovation and restoration work, during which the building was renovated into a high-class restaurant with conference and private rooms, while respecting the original features. This major renovation, which received assistance from experts and was directed by the authorities, was completed in record time so that the entire premises were opened for business in November 2001. There has been new restaurateur from autumn 2010, Tommi Tuhkanen.
RESTAURANT HUGO
Restaurant Hugo's Scandinavian-French cuisine uses only the very best of the season's ingredients. The favourites of Hugo's chef - fish and shellfish - is the basis of the menu. Different seasons and local ingredients can be tasted on the regularly changing menu. The menu will never fail to surprise even the most devoted gastronomes.
Please see more information about the dinner venue Uusi seurahuone here.