Kansainväliset konferenssit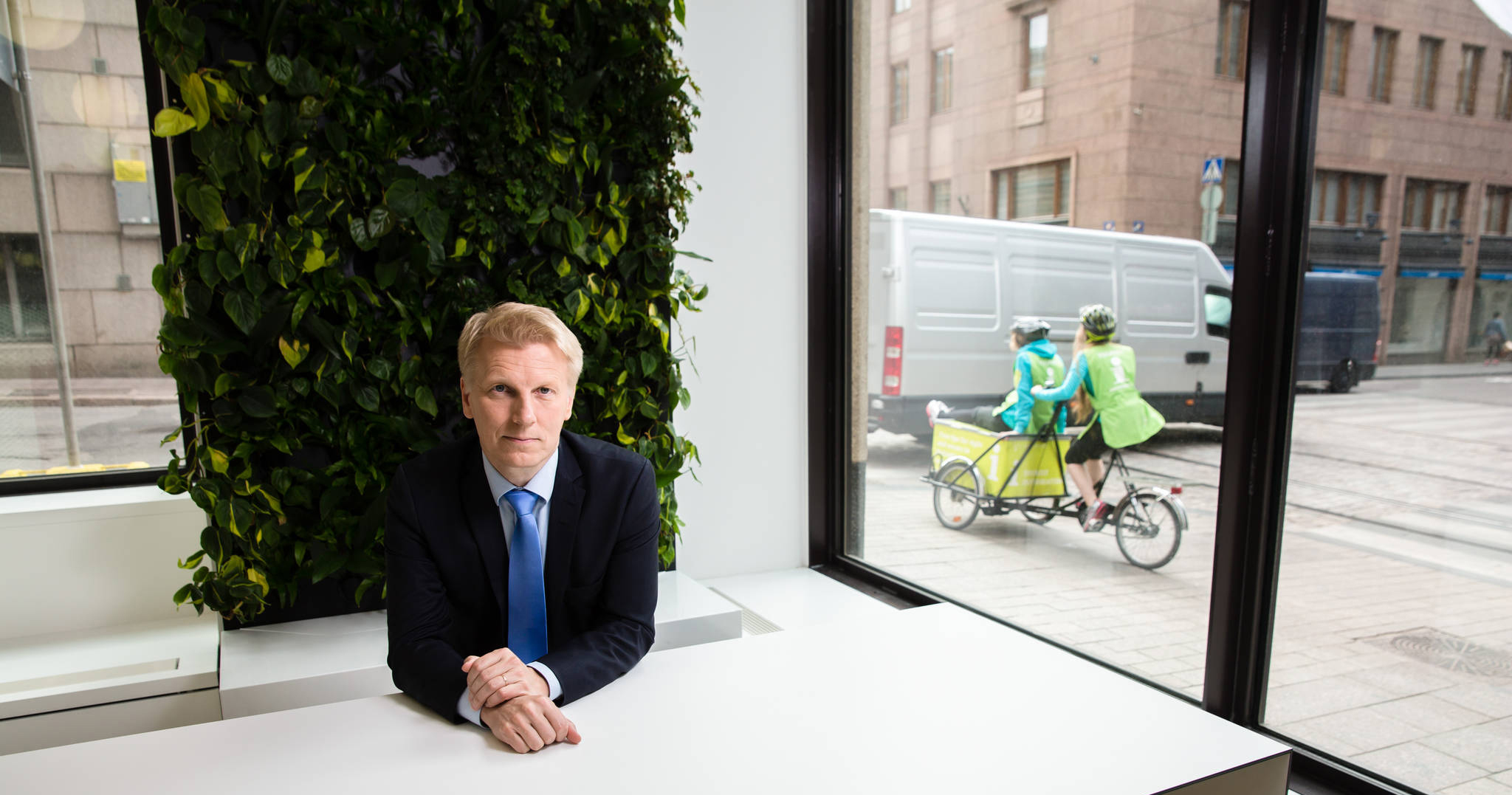 The Digital Future of Construction – Interview with Minister Tiilikainen
ma elok. 06 15:24:00 2018
Text: Aarni Heiskanen, AE Partners
Photo: Ministery of Enviroment
Kimmo Tiilikainen is the Minister of the Environment, Energy, and Housing of the Finnish government. He will be speaking at the upcoming World Summit on Digital Built Environment WDBE 2018 in Helsinki. Aarni Heiskanen interviewed Minister Tiilikainen on his views of the construction industry and its digital future.
The Ministry of the Environment launched, in 2016, the KIRA-digi project to boost digitalization of the built environment and the construction sector in Finland. The Government's spearhead project involves ministries, municipalities, and the KIRA Forum. The aim was to create an open and interoperable information management ecosystem for the built environment.
AH: Where do You think Finland has been most successful in developing the built environment?
Tiilikainen: I consider one of the biggest successes the enthusiasm that the construction industry has shown toward the KIRA-digi project. The number of experimentation project applications has been staggering.
The industry has a reputation of being somewhat sluggish and conservative. This time, however, there's been a real will to move forward, and fast.
KIRA-digi is also a success story based on the co-development between the private and public sectors. They both need comprehensive information on the built environment and open access to this information. This allows operations to become more streamlined and creates new business opportunities for companies.
Another big success is the electronic register of housing company shares. It will eliminate a lot of the manual work needed in housing transactions. If everything goes as planned, new housing companies will be founded electronically from the start of 2019. Hopefully, the massive number of existing companies will soon follow suit.
These advancements do not necessarily appear in the headlines, but they will potentially have a substantial impact on productivity.
AH: Property ownership and construction businesses are becoming more international. What could be our product or service for export markets?
Tiilikainen: As a Minister, it is a bit too early to bet on a specific product. I think it has more to do with how we apply new technologies in land-use planning, design, and building permissions. The 3D city model of Helsinki is an excellent example of this.
Transparency and the fight against the gray economy are areas where the Finns have a lot to offer. We've already started establishing contractor's obligations and responsibility reporting in certain countries. Furthermore, we're quite far ahead in sustainability; for example, in calculating the life cycle carbon footprint of buildings. I especially see the Nordics as a good market for these types of concepts and services.
To be able to serve global markets, we need to set ambitious goals and to comply with international standards. The Ministry of the Environment has started a fast-track project to create a roadmap for implementing these standards nationwide.
Finland is known for its high technology, good education, and environmental awareness. I think we should build on these strengths.
AH: Digitalization, experimentation, and dismantlement of the norms are all part of the Government Program. What are the practical implications for the real estate and construction industries?
Tiilikainen: I can summarize my job description as the Minister of Housing in two words: increase and release. I want to increase construction where there's a lack of homes and release municipalities from detailed government supervision.
Our idea has been to move decision-making closer to citizens. The government sets a few essential top-level goals and then gives municipalities more power to decide over their local plans. In land-use planning, for example, the Ministry transferred the ratification of regional plans to county councils.
As another example, in building construction, the new legislation allows cities to flexibly and quickly change the use of buildings. Furthermore, it gives housing management companies an easier way to demolish old buildings and rebuild them with additional development rights. That revitalizes old suburbs as the number of people living in the area grows.
As for digitalization, we have started the modernization of the Land Use and Building Act of 1998. Digitalization and the opportunities created by new technology are at the heart of this reform.
AH: What economic results do You expect to see from KIRA-digi?
Tiilikainen: Increased productivity is an easy-to-understand benefit as we replace paper-based workflows with digital processes. Another benefit is an improved quality of construction.
Digitalization enables a more accurate and complete documentation of the construction process. You can then check afterward who did what and when. That's important if you have to trace building errors on a site where numerous companies work at the same time.
Here, I can relate to my own experiences. A few years back, a pipeline renovation took place in my Helsinki apartment. The work was done well, but not according to the original design. Even after several attempts, we never got the as-built drawings. I imagine they would be valuable for future maintenance and repairs.
AH: The KIRA-digi project ends at the end of this year. How can we continue the fruitful collaboration between the private and public sectors?
That's something we'll have to think about. The Ministry of the Environment has a responsibility to coordinate the interoperability of information between the private and public sectors.
Whatever the future solution will be, KIRA-digi has proven that there is a need for this kind of collaboration. On the other hand, KIRA-digi is the government's spearhead project, and as such it's supposed to be a stimulus for further development.
I've learned that there are plans to establish an innovation hub for the real estate and construction industries. This could be a good platform for joint development. The Ministry is naturally paying close attention to the initiative.
I believe that if there's a will, the form will follow.
Minister Tiilikainen is a keynote speaker at the World Summit on Digital Built Environment WDBE 2018. Visit wdbe2018.org for more information and sign up for the event.
Rakennustekniikka on RIL ry:n julkaisema lehti.