Keynotes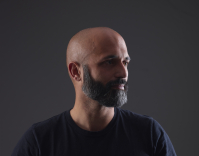 Kean Walmsley
Software Architect
AUTODESK
"Building the Infrastructure for Performance-Based Generative Design"
By connecting sensors to BIM models, Project Dasher enables owners and operators to explore historical performance of buildings and infrastructure, helping reduce operational cost or environmental impact. Kean Walmsley of Autodesk Research explains how this can power smarter operations and eventually inform generative design.
Dr Erika A. Pärn PhD, BSc (Hons),
BSc, MSc, PhD Research Associate at Cambridge Service Alliance, cdbb, Department of Engineering University of Cambridge
"Business Model Innovation opportunities with Digital twins"
Dr. Erika A. Pärn is a Research Associate at University of Cambridge supporting the IfM and Centre for Digital Built Britain (CDBB). She is recognized for her work on BIM and facilities management. Previously whilst working in industry, she led multiple research project technical deliverables for the EU commission on two H2020 initiatives, BIMERR and GreenInstruct. Her industrial based research published has focussed predominantly upon the multi-disciplinary area of 'digital construction and facilities/asset management' with industrial partners namely in: BIM management; 4D BIM; 5D BIM; 6D BIM; BIM and FM integration; design development automation; predictive clash detection; laser-scanning and BIM validation; construction management; digital asset cyber-security; blockchain and BIM and networked and sensor based BIM integration. Previously she has held an appointment as a lecturer at Birmingham City University, where she completed her PhD. During her time as a lecturer, she taught undergraduate and postgraduate students of built environment school and accrued research experience. This saw successful winning of a two-year KTP research grant to help automate and digitize manufacturing with BIM.

Hanna Hagström
Director of Artificial Intelligence
REAKTOR
"Scaling AI"
Hanna Hagström is Director of Artificial Intelligence at Reaktor. Reaktor is in a unique position to employ many of the market's leading experts in the area with 36 Data Scientists. Reaktor's standing point is that automated data processing, machine learning and machine vision are on the verge of turning into core technology just like mobile technologies did a few years back. Reaktor is not selling hype, but AI skills are integrated into projects and teams that deliver the promised value to customers.
Hanna has been a spokesperson to Elements of AI, very popular MOOC (massive open online course) that was launched in spring 2018. Reaktor and the University of Helsinki came together with the aim of helping people to be empowered, not threatened, by artificial intelligence. Together, they built the Elements of AI to teach the basics of AI to people from a wide range of backgrounds. At the moment the course has 350 000 students from 170 countries. There has been several localizations (Sweden, Norway etc), the latest for all EU countries.
Hanna was also chosen as one of the 100 IT influencers of 2019 in Finland (Tivi).
Aviad Almagor
Division Vice President, Emerging Technologies
TRIMBLE
"From human intelligence to AI - a transformative journey"


Aviad Almagor is leading the emerging technology team at Trimble with focus on disruptive technologies such as mixed reality, robotics, AI, quantum computing, and brain-computer interface.
Aviad specializes in a deeply frustrating though highly rewarding domain - introducing and implementing emerging technologies in enterprise markets - not a job for the faint-hearted. His role requires flexible stubbornosity, knowledgeable ignorancy, acrobatics, and mental agility. Aviad holds a Master's degree from Cambridge University, an MBA degree from Heriot-Watt University, and a B.Arch degree from the Israeli Institute of Technology.