Submit your abstract by November 30
Be the first one to know more
About the conference
Organizers want to pay attention to environmental aspects and thus the SBEfin2022 Helsinki Conference will be organized virtually. Physical attendance possibilities for participants will be investigated closer to the event. Authors can present their work remotely.
Virtual conference means:
Easier Networking
Using our conference platform you can network and interact with other participants from your home or office
1-2-1 messages and video calls are available and you can see who is attending.
Wider Group of Audience
As the conference is not tied to a certain location, we can reach bigger audience from all over the globe.
Access the material 24/7
You can watch the presentations and access the material 24/7.
Platform will stay online also after the event!
About the conference
The world is becoming increasingly urbanised. Global material use is expected to more than double by 2060, and the materials used in the building and construction sector will comprise a third of this rise. Greenhouse gas emissions will also increase because of material use.

Economic growth in construction and utilities is expected to increase by over 2,5 times between 2011 and 2060. Based on current trends, it is estimated that the total waste generated in the world will double from nearly 2 billion tonnes in 2016 to about 4 billion tonnes by 2050.

Such trends call for an urgent questioning of current ways of planning, developing and operating built environments. Present practices are often still locked into linear ways of extracting nature's resources and producing waste. It is exigent to consider alternative approaches through which mitigation and adaptation goals may be achieved simultaneously while supporting sustainable businesses. Circular approaches present viable alternatives to underpin the transition to a decarbonised world while at the same time meeting the goals of the UN 2030 Agenda for Sustainable Development.
SBEfin2022 Helsinki Conference on emerging concepts for sustainable built environment presents novel concepts on inclusive and resilient cities, circular neighbourhoods, responsibly sourced materials, construction value chain and calls for new skills and new businesses. The Conference provides Special tracks for focused workshops and tackling relevant challenges.

The papers will be reviewed according to the themes where they are submitted. The sessions will, however, be organized based on the topics of the papers so that the discussions in each session have a fluent flow even across scales. It means that e.g. circular neighbourhood and circular product presentations can be placed in the same session.
Conference themes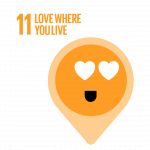 1. Inclusive and Resilient Cities
• participatory approaches
• resource efficiency
• post Covid solutions

Inclusive and resilient cities call for smart and sustainable solutions to engage different stakeholders to develop innovative solutions in a resource-wise way. The topics may encompass aspects from planning and land use, waste and wastewater management to energy systems, cooling solutions and smart low carbon mobility. Services supporting sustainable lifestyles are welcome as well as examples from the slow city concept. Novel Post Covid solutions supporting creation of healthy living and working environments would be interesting to hear from different parts of the globe.
2. Circular Neighbourhoods
• nature based solutions
• biodiversity
• monitoring
Neighbourhoods affect their inhabitants' life in various ways. Circularity is one approach to do it sustainably. Cost-efficient solutions inspired and supported by nature, provide environmental, social and economic benefits and help to build resilience and bring more diverse processes into neighbourhoods through locally adapted systemic interventions. Simple indicators and accurate monitoring systems are called for. The neighbourhood level topics may range from local food production to the use of virtual reality, augmented reality or game technologies. Examples of managing biodiversity are welcome as well as sustainable tourism.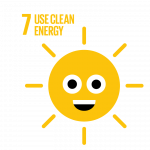 3. Responsibly sourced materials
• embodied carbon
• material/building passports
• digital marketplace
Life cycle assessment based environmental product declarations provide reliable information for material and building passports. The share of embodied carbon during the life cycle is increasing in nearly zero energy buildings. Examples of product and building level solutions during the construction life cycle should be shared. Aspects of deconstruction without losing value and support of digitalization are desired. The use of BIM, LCA LCC and Level(s) would complete the picture. Good examples from managing construction plastics add value. Energy management solutions integrating electric vehicle charging stations in buildings is another interesting topic.
4. Construction value chain
• sustainable consumption and production
• procurement
• business models

Construction life cycle from use and end of life stage to product and construction process stages is affected by regulatory guidance in the construction value chain. Procurement models based on business models are linked with process models to create environmental, economic and social and cultural value. Various contract models from integrated project delivery or alliance construction to different life cycle services and 'as a service' concepts suit well. Latest developments in lean construction from different countries would be good to be shared. Examples from predicting, delivering and maintaining value promise are hoped to be heard supporting sustainable consumption and production.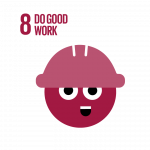 5. New Skills and New Businesses
• financing
• job creation
• frugal innovation
Sustainable built environment is a journey where new skills are needed. New businesses are created to provide jobs to present and future actors. New financing models, innovative sharing of spaces and ownership appear in different phases during the life cycle of buildings. Frugal innovation redesigns goods and services in a scalable and sustainable manner. Approaches of social entrepreneurship and collective impact are announced. Inclusive and equitable quality education promoting lifelong learning opportunities for all serves a cross-cutting theme.
Special tracks

Workshops addressing the Conference topics can be proposed. Interactive nature of sessions is strongly encouraged. For more information, contact directly pekka.huovila@slab.fi.