Confirmed keynotes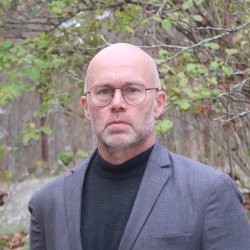 Harri Hakaste
Senior Architect, Ministry of the Environment Finland
"Paving the future for Circular Built Environments"
Harri Hakaste works as Senior Architect in Ministry of the Environment Finland. His responsibilities in the Ministry include sustainable building and housing design. He is the Finnish Government focal point in the 10YFP Sustainable Buildings and Construction Programme.
Usha Iyer-Raniga
B.Arch, M.A.S.A, PhD, Professor, RMIT University, Australia
"Paving the future for Circular Built Environments"
Professor Usha Iyer-Raniga is at the School of Property and Construction Management, RMIT University. Usha is co-leading the One Planet Network's Sustainable Buildings and Construction Programme (SBC), United Nations 10 Year Framework of Programmes on Sustainable Consumption and Production (UN 10YFP SCP) aligned with Sustainable Development Goal 12. The work directly impacts SDG 11 on Sustainable Cities and Communities.
Usha's primary interest is in sustainability of the built environment, in achieving practical solutions to ensure sustainable outcomes for the users of the built environment. Usha brings cross disciplinary and project management experiences to her teaching and research.
Qualified in her undergraduate degree as an architect, Usha has worked in architectural practices in India, Canada and Australia. She received her Masters degree from Canada and her Doctorate in Australia. Her passion in sustainability commenced through energy efficiency and conservation, which has now broadened to triple bottom line sustainability for buildings and the built environment.
Post her PhD, Usha has worked in private consulting and in government where she worked on matters pertaining to introduction of regulatory compliance for energy efficiency measures in the residential and commercial building sectors in Australia. Usha has been invited as key note speaker and invited speaker at national and international conferences, seminars and workshops. Her teaching portfolio extends to Asian countries. Usha was recently invited by the Government of India to undertake intensive teaching on sustainability and has been requested to work on circularity issues in the built environment. She has been involved as an expert in panel discussions for Australian government, as well as for international organisations and industry including the Asia Pacific Economic Cooperation (APEC).
Usha is member of the Chartered Institute of Building (MCIOB), Green Star Associate (GSA) and member of the International Education Association of Australia (MIEAA). She is reviewer and scientific committee member for national and international referred journals and refereed conferences. She is on the editorial board for refereed journals and has worked on Special Issues. She is currently on Victorian Research Institute on Social Cohesion (RIOSC) and member of the Victorian Division of the Property Council of Australia's Sustainability and Wellness Committee. She served on the Green Building Council of Australia's Advisory Board and Novus Victoria (CIOB) and as Board member of ReNew. She is currently serving as Director, Australasian Campus Towards Sustainability (ACTS) and on the Board of ProSPER.Net affiliated with the Institute of Advanced Studies, United Nations University based in Japan. Usha has been panel judge for a number of awards, the most recent one being the Premiers Sustainability Award in Victoria and the International Green Gown Awards.
Usha Iyer-Raniga has published a total of over 100 publications, including research/consulting reports. The full breadth of her publications are scientific and technical research publications include edited books, book chapters, refereed journals, refereed conference papers and reports to local, state and federal government clients. She has received state, national and international funding worth over USD $25 million.
Usha has been awarded the Quarterly Franklin Membership by London Journals Press (UK). Her biography has been included in the Marquis Who's Who in the World® 2018, 2016 (33rd Edition), along with approximately 55,000 of the most accomplished men and women from around the world, including luminaries as U.N. Secretary-General Ban Ki-moon. In 2017, Usha was awarded the Marquis Who's Who Lifetime Achiever Award.
Jonathan Duwyn
Programme Officer, Buildings and Construction at UN Environment Programme, France
"Paving the future for Circular Built Environments"
Jonathan Duwyn is Programme Officer responsible for the Buildings and Construction portfolio in the Cities Unit of the Energy and Climate Branch at the United Nations Environment Programme. He joined the United Nations in 2005 and has worked at country level, regional level and headquarter level. His international project experience ranges from mainstreaming environment into national policies, supporting climate technology transfer, encouraging energy efficiency and the use of renewable energy technologies, and fostering access to climate finance. Prior to joining the United Nations. Jonathan worked with the private sector in France and Morocco, designing, installing and doing maintenance of standalone energy systems (solar PV, wind generators, diesel generators and hybrid systems) as well as conducting on-site wind assessments for wind farm project developers.
Anna Dyson
Director, Yale Center for Ecosystems in Architecture
"Whole Life Cycle Considerations in the Development of Building-Integrated Clean Energy Systems"
Anna Dyson is the Hines Professor of Architecture at the Yale Schools of Architecture (YSoA) and Environment (YSE). She is the founding Director of the Yale Center for Ecosystems + Architecture (Yale CEA), a research initiative that partners with AEC Industry leaders to accelerate the demonstration and implementation of innovative materials and systems into buildings.
Recipient of the Innovator Award from Architectural Record, Dyson holds many international patents on building systems innovations for the collection and distribution of clean energy, water and air quality, with biocompatible materials and systems. Her work has been exhibited internationally at venues including the Museum of Modern Art (MoMA), The World Future Energy Summit (WFES), The National Building Museum and The Center for Architecture. Designs for novel systems have won numerous awards, including a 1st prize from the American Institute of Architects (AIA) for the Climate Camouflage and Integrated Concentrating Solar Façade systems, Architect R&D awards for the Solar Enclosure for Water Reuse (SEWR) and the Active Modular Phytoremediation System (AMPS).
Matti Kuittinen
Senior Ministerial Advisor, Ministry of the Environment of Finland
"Building wellbeing within planetary boundaries".
Dr., architect Matti KUITTINEN is a Senior Ministerial Advisor at the Ministry of the Environment of Finland and professor of resource-efficient construction at Aalto University. He develops national policies for low carbon construction and circular economy as well as coordinates related actions between the Nordic countries. He is an active member of the New European Bauhaus community, and is coordinating the Nordic Bauhaus programme. As a professor, Kuittinen teaches sustainable architecture at Aalto University's department of architecture. In addition, he regularly practices experimental architecture as a hobby and has won awards in both building design and city planning.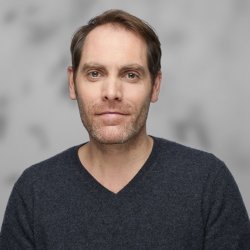 Tjeerd Haccou
Founding Partner, Space&Matter, The Netherlands
"Designing Circular Neighbourhoods"
Tjeerd Haccou studied architecture at the Delft University of Technology and at SCI-Arc in Los Angeles and co-founded Space&Matter in 2009. He has an experimental ethos, using online and offline tools to bring together and empower communities so that they can assume leadership over the design of their own living environments. He focuses on the development of business models and ventures that prioritise social good and inclusivity in the built environment. Tjeerd is interested in applying this participatory process at all scales of the urban domain, from individual household designs to the development of entire neighbourhoods and cities.
Space&Matter is a studio for spatial and strategic design. With a strong track record for circular projects including De Ceuvel, Schoonschip and SWEETS hotel, the studio uses an integrated design approach to make buildings and neighbourhoods that foster close knit communities and have a positive impact on our planet. In all its projects Space&Matter works towards a more coöperative form of building development, placing the community and common good at the heart of the process. With our strategic design unit Matter, we are part of an emerging group of architectural practitioners who are turning their energy and efforts towards the 'dark matter' of cities in order to solve the wicked problems we face today.