Keynote speakers
Exact presentation times will be announced later.
Eric Baczuk
User Experience Lead, Google / Sidewalk Labs, USA
As a founding member of Alphabet's urban innovation company, Sidewalk Labs, Eric's work explores the relationship between digital technologies, design and the the human experience. Through a combination of experimental research and entrepreneurship, his work seeks to humanize the complex underlying social, economic and biologic forces that shape our urban environments.
Shajay Bhooshan
Senior Associate, Zaha Hadid Architects, UK
Martin Bishop
TechBD Manager EMEA, Amazon Web Services, UK
Topic: Driving Successful Digital Transformation in the Public Sector
Abstract:
In a public sector setting, the expectations of an increasingly digital citizenry are high, yet all levels of government face budgetary and human resource constraints. In these circumstances, why are some organisations able to quickly deliver value and respond to change whilst others really struggle to do so? In this session we'll cover the cultural, business, and technical aspects that help drive successful digital transformations and look at a real world example of how those have been employed and the resulting business value realized. We'll explore the transformative impact of cloud computing and highlight practical strategies being deployed by organisations worldwide.
Biography:
Martin Bishop leads Technology Business Development for IoT across EMEA, he is focussed on how the technology can be applied to solve problems for Public Sector organisations. Martin has a great experience in realising value from IoT solutions dating back to early Automated Meter Reading solutions in the utilities industry. He's architected solutions for many millions of connected devices and 10s of billions of data points per day and understands that doing IoT at scale is all about automation, operational efficiency and building a capability that enables you to get the most from your data. Realising benefit from IoT also means not only looking at the direct automation / operational advantage you gain from point solutions. The real value is realised when the network/compound effect of different solutions are combined with each other to create new / vastly different user experiences. Machine Learning combined with the additional data from IoT devices present an opportunity to not only understand, but also to predict and respond, for example anticipating and preventing equipment failure. In this talk we'll look at some of the examples of AI/ML-based technologies to help drive increases in operational efficiency and better user engagement. We'll also look at how AWS can help you build your own capability to best exploit your current and future data assets. When not working he likes to tinker and build things with his 5 and 6 year-old sons / days on the beach in sunny Felixstowe.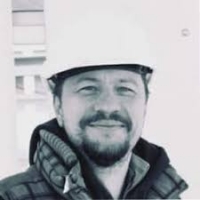 Ulrik Branner
Chairman and Partner, GenieBelt, Denmark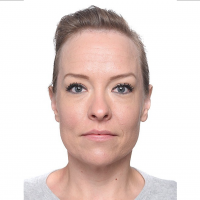 Salla Palos
Director of Transformation Services, Microsoft, USA
Topic: Empowering people with inclusive environment
Biography:
Salla is the new Director of Transformation Services for Microsoft Global Real Estate and Security - Center of Innovation. In her new role based in Microsoft headquarters, Salla directs and manages the delivery of a complex, future-oriented, digital transformation strategy. Excited for the challenge, Salla is looking forward to collaborating with the AEC industry entering into the digital frontier and reimagining what the digital built environment can be in terms of physical, social and virtual space.
Salla is a frequent public speaker in national and international industry forums evangelizing innovation strategies in digital construction, and their impact on people, business and technology. She holds a Master of Science degree in Architecture from Tampere University of Technology, Finland.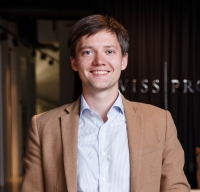 Jaan Saar
Head of Digital Construction, Ministry of Economic Affairs and Communications, Estonia
Topic: Defragmenting the construction industry with a digital platform
Abstract:
Named 'the most advanced digital society in the world' by Wired Magazine, Estonia has built an efficient, secure and transparent digital ecosystem that saves time and money. The numbers speak for themselves: Taxes are completed online in under 5 minutes, 99 percent of the Estonia's public services are available on the web 24 hours a day and nearly one-third of citizens vote via the internet.
Despite the advances in e-government, the productivity of the Estonian construction sector has remained much below the EU average. The strategic goal of the Ministry of Economic Affairs and Communications is to increase productivity at least three times by 2030. One of the key prerequisites for achieving productivity growth is the improvement of work processes and information flows. That is why the government has started developing the e-construction platform – a digital integration platform to connect data and services throughout the building lifecycle.
An integral part of the e-construction platform is the 3D visualization of the "digital twin" that combines real-time data (including GIS/BIM) about the natural and built environment from public registries and databases. This will be the main interface for the e-construction platform.
Biography:
Jaan has managed processes and IT in the construction industry for over 15 years. He joined the public sector in 2018 with the goal to digitally transform construction in Estonia. He is currently working on developing the "e-construction platform" which will provide the digital infrastructure for collaborative data sharing and integrate innovative services related to the planning, design, construction and maintenance of built assets.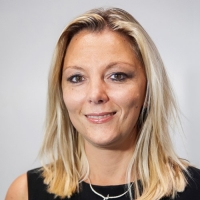 Cristina Savian
Managing director, BE-WISE, UK
Cristina Savian is the founder and managing director at BE-WISE, a London based consultancy firm specialised in helping start-ups and SME to scale-up and bring new technology into the construction market.

Cristina has over twenty years' experience in the civil engineering and technology industries, working from small-scale traffic calming and parking schemes in UK and Italy, through to planning major events such as playing a key role as transport manager of the Greenwich Park venue during the London 2012 Olympic and Paralympic Games. She then moved to work for a multinational leading technology company, Autodesk, covering several global roles as technical and commercial lead across Europe and America.

Cristina started her career in 1998 as Land Surveyor in Italy, and holds an MBA from the University of Cambridge, a joint degree in Transport & Business Management from Imperial College London and UCL and a first class degree in Environmental Economics from the University of Turin. Cristina is a regular guest speaker at industry events and holds judge and board positions on engineering and construction panels. She recently joined the built environment industry panel and the Institute of Engineering Technology, she co-leads the business case streamed at the UK BIM Alliance as well as being a technology scout for the Process Innovation Forum in UK.
Cristina is also an official Ambassador for gender diversity and inclusion programs and due to publish a white paper on "Tackling Gender Diversity in the Construction Industry" with the Wo+Men's Leadership Centre at Judge Business School, University of Cambridge.